Doomsday is the 20th episode of the second season.
Synopsis
To keep reality itself from being torn apart, Iron Man must team up with Mandarin to stop Doctor Doom after he claims the ninth Makluan Ring... and Howard Stark too!
Appearances
Photos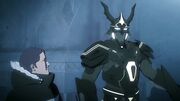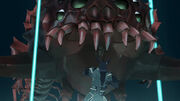 Ad blocker interference detected!
Wikia is a free-to-use site that makes money from advertising. We have a modified experience for viewers using ad blockers

Wikia is not accessible if you've made further modifications. Remove the custom ad blocker rule(s) and the page will load as expected.