This is the 15th episode of season two.
Synopsis
During Iron Man's fight with Blizzard, Justin Hammer manages to buy Stark International much to the disappointment of Tony Stark. As Iron Man, Tony plans to expose Justin Hammer's true nature. This won't be easy since he'll have to go through Killer Shrike, Unicorn, Whiplash, and even Titanium Man to do so. In the end, even through Hammer owns Stark International, Tony Stark finally has decided to create his own company called Stark Solutions.
Appearances
Photos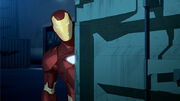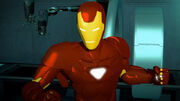 Ad blocker interference detected!
Wikia is a free-to-use site that makes money from advertising. We have a modified experience for viewers using ad blockers

Wikia is not accessible if you've made further modifications. Remove the custom ad blocker rule(s) and the page will load as expected.