This is the 23rd episode of season two.
Synopsis
Someone is after Rhodey and Pepper and sets a explosive in the Armory. Meanwhile, Obadiah Stane returns as Iron Monger, and Iron Man learns that it is not really Stane who is piloting it. The question is who is piloting Iron Monger?
Appearances
Photos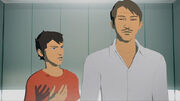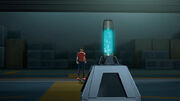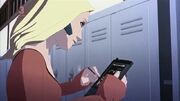 Ad blocker interference detected!
Wikia is a free-to-use site that makes money from advertising. We have a modified experience for viewers using ad blockers

Wikia is not accessible if you've made further modifications. Remove the custom ad blocker rule(s) and the page will load as expected.