This is the 11th episode of Iron Man: Armored Adventures.
Plot
When Obadiah starts acting strangely, Iron Man investigates and discovers that "Obadiah" is being impersonated by a villain named Madame Masque. When she sets her sights on Iron Man, she begins to frame Iron Man of various crimes. It is revealed that Masque is actually Stane's own daughter, Whitney, using a stolen invention of Howard Stark to strike out at her own father for neglecting her.
Appearances
Photos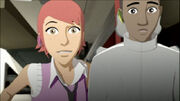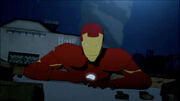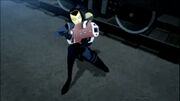 Ad blocker interference detected!
Wikia is a free-to-use site that makes money from advertising. We have a modified experience for viewers using ad blockers

Wikia is not accessible if you've made further modifications. Remove the custom ad blocker rule(s) and the page will load as expected.