This is the seventh episode of Iron Man: Armored Adventures.
Plot
Tony is still flunking school and is placed in the lead role of Hamlet (a character who is ironically in the same situation he is). He learns from a holographic will of his father that he wanted him to have a normal life rather than letting the company be a burden on him. However, a Maggia member becomes the Living Laser through the use of an experimental vest stolen during a raid. Tony/Iron Man is able to stop him and remove the vest but it had a lasting effect on the Laser, whose body turned to pure energy and resolves to take down Iron Man.
Appearances
Photos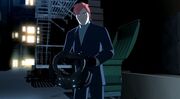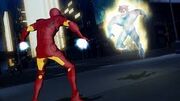 Ad blocker interference detected!
Wikia is a free-to-use site that makes money from advertising. We have a modified experience for viewers using ad blockers

Wikia is not accessible if you've made further modifications. Remove the custom ad blocker rule(s) and the page will load as expected.