This is the 15th episode of the series.
Plot
Iron Man is tracking an international thief named Moses Magnum right to AIM's secret headquarters, but the Black Panther is after Magnum as well. Magnum stole something the belongs to the Panther, and the Panther aims to get it back, even if he has to go through Iron Man to do it.
Appearances
Photos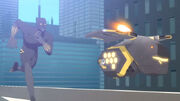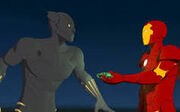 Ad blocker interference detected!
Wikia is a free-to-use site that makes money from advertising. We have a modified experience for viewers using ad blockers

Wikia is not accessible if you've made further modifications. Remove the custom ad blocker rule(s) and the page will load as expected.