Professor X, also known as Charles Xavier, is the head of a school for mutant students and leader of the X-Men. Voiced by Ron Halder.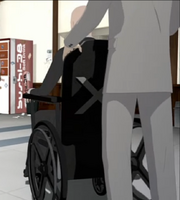 History
Professor Charles Xavier approached Jean Grey at the Tomorrow Academy and told her about a "certain school" that he runs for mutants. He demonstrates his powers to show that he is sincere, in which Jean gladly accepts.
Powers
Telepathy: Xavier can read and communicate with the minds of others.
Ad blocker interference detected!
Wikia is a free-to-use site that makes money from advertising. We have a modified experience for viewers using ad blockers

Wikia is not accessible if you've made further modifications. Remove the custom ad blocker rule(s) and the page will load as expected.